The iPhones are among the precious mobile gadgets that have replaced all the conventional cell phones because of the attractive, fascinating and convenient features. Once you own an Apple product, you fall in love with the applications that are used in day to day activities, and can't miss a single day without an iPhone. Are you facing hurdles in using it? Are you unable to find a repair specialist for your valuable phone? I Fix Centre comes up with quick and reliable iPhone repair in Clapham and the surrounding areas. It has been more than a decade that we are solving technology related issues of our esteemed clients, as we have been pioneering the industry by using cutting edge technology for repairing the hardware as well as well the software.
Your iPhone needs An Expert
With the recent development in online help and virtual assistance, people like to save money by doing some of the repairs themselves, which complicates the issue further. If your smart phone has suddenly stopped working and you are worried about the data, notifications, interviews and appointments, social media profiles, emails, contacts, images and videos, contact us for an expert advice and brilliant recovery within an hour.
Hire Our Expertise for Laptop Repair As Well
iFix Centre have to offer more than just iPhone repairs, as we have extended our service to laptop repair Clapham. After smart phones, laptop is another important device that is the main ingredient of our professional life. We can't live without it, as all the details are lying within it and can't lose a single file. Such electronics can stop working any time. Our experts inspect the device and offer instant laptop repair in Battersea that saves your precious time. There are various projects and presentations going on in routine, and skipping a single activity may spoil your reputation. Why to face such a situation in the presence of our experts. Get them hired at a single call. Don't hesitate to get a free cost estimate; we are leading the market for our competitive prices.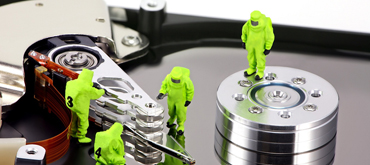 We provide a cost effective and highly reliable data recovery service to all customers. We can diagnose the extent of damage to your media storage device and will provide you with a full quote. We have helped customers recover valuable data from hard drives, USB drives, Memory Cards and other types of storage devices, so rest assured we will try our very best to recover your data as quickly as possible.

In the unlikely event that we unable to recover any data, we do not charge for the recovery procedure. If you have any queries or would like to talk to one of our engineers,
please call or email us.
Testimonials

"JJoe Joke: great service and fixed my problem. I would recommended going there you won't regret it "

"Alec Brown: 5 Stars"

"Emily Henwood: Absolutely fantastic service. Changed my iPhone 5 battery which had been previously changed by another company (who were atrocious) now my battery is like brand new!! Can't recommend them enough, saved me buying a new phone for the small charge of £30 - outstanding!"




Read our review on Portico Places
By law you are required to dispose of electrical goods safely and by the WEEE regulations. If you have any old computers, laptops or equipment we can happy take that off you free of charge. We also offer a service to securely destroy your data on any old drive you are recycling. Just bring in your equipment to us, and someone will happily help you out.

Any useful equipment recycled is reused at our centre and anything deemed hazardous or not useful is recycled safely.

We also are currently offering to buy the following off customers:

Macbook Pros
iPhone 5
Laptops with i3, i5, i7 Processors
iMacs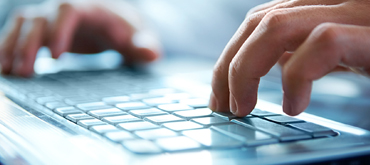 We also offer onsite support for small local businesses and provide a highly reliable service, where we work closely with our clients in order to provide the best support, advice and solution for any situation. We understand that running a business can be stressful, and having problems with your machines can really make things worse. That's why we are available on call and can get your systems back up and running as soon as possible to minimise the effect on your business.

If you are setting up a new office, we can also help you out. We can advise you and provide the most efficient way to set up in order to minimise any issues.

What other services we provide for small businesses:

Networking
Computer/Laptop Sales
IT Advice
Annual Check Ups
Website Design