About us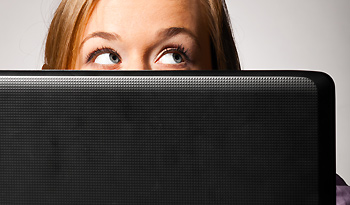 iFix Centre was established in 1998 serving South West London region. We are the local business on a mission: to provide each and every customer with the care and attention their technology problems require, whilst providing excellent value for money and never compromising on excellent customer service. Our reputation is key to us and we won't be beaten on value or service.
With the rapid development in technology, we recognise customers evolving needs and the likely hood of quick turn around to repairs, which is why we can provide an onsite repair service or we can collect your items for repair in our premises.
We have grown organically year on year and we have adapted to our customer requirements. Ultimately, top quality service is our only priority.
We are a proud service provider of IT Repair, Service and Support to an honourable community in London. We value the needs and requirements of each customer. We will seek to understand each and every problem and will offer a non obliguatiry written quote and we never go back on our word
We Stay Alert and Active in the Field
Technology tends to change with the passage of time. The trends in mobile and computer technology are short lived, and the consumers are always following the hottest trends and own the most appealing phones. We stay alert and active in understanding the manufacture of each product and device repairing plan for it. Our experts believe in continuous professional development. To serve you with the best IT support and solutions, we keep ourselves updated.
Testimonials
There was not a question these guys couldn't answer. I got great advice when I was getting a custom built desktop put together. I went back a couple months later with a virus ridden laptop which they rescued from the brink and put me onto some good anti-virus software that I would never have known about had I not discussed it with them (who knew - there is more to anti-virus than McAfee and Norton!)
Charlie Edwards, London
The guys at iFix are totally brilliant - they solve all your problems, without making you feel like the complete idiot you probably are, and do it all very swiftly for the most incredibly reasonable price. Everyone panics when their precious phone or laptop dies, but the iFix team are very reassuring, and it seems like nothing is impossible for them.
Miranda Watts, London
I could not be happier!! I am not the most techno savvy person in the world and Hoggi and the team at iFix Centre have been so patient and helpful! This is the third time I've needed their services after I've gone and done something and lost all my music and they have got it all back and saved the day. I cant thank them enough! I would highly recommend them and no doubt I'll be back soon. Thanks so much for all your help! No need to go anywhere else! They offer professional, efficient help at a very reasonable price!
Rachel Pearson, London